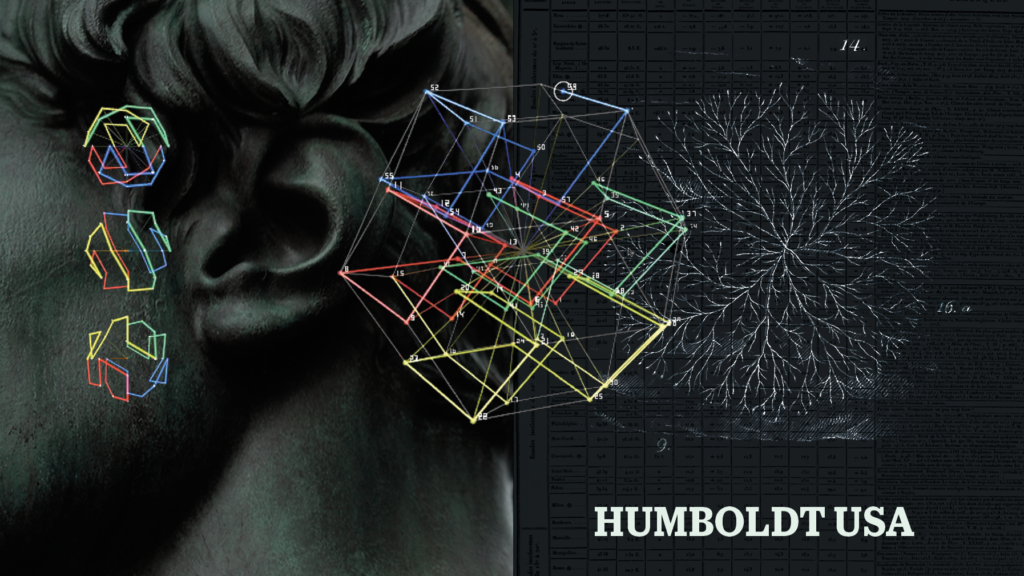 HUMBOLDT USA (in production)

Humboldt USA is an experimental documentary about conservation, technological mediation of nature, and American environmental history.

Set in three distinct locations across the U.S. named 'Humboldt,' the film paints a far-ranging portrait of Americans using technologies to try to understand and respond to their rapidly changing environments. These interwoven, often-contradictory narratives raise the question: in the face of ecological collapse and increasing virtualization of life, how do the tools of the modern world change our relationship to nature?

Humboldt USA is fiscally sponsored by Maysles Documentary Center.
Please get in touch if you would like to make tax-deductible donations, or if you'd like to find out about other ways to get involved.

Producer: Elijah Stevens


We are grateful for the support from