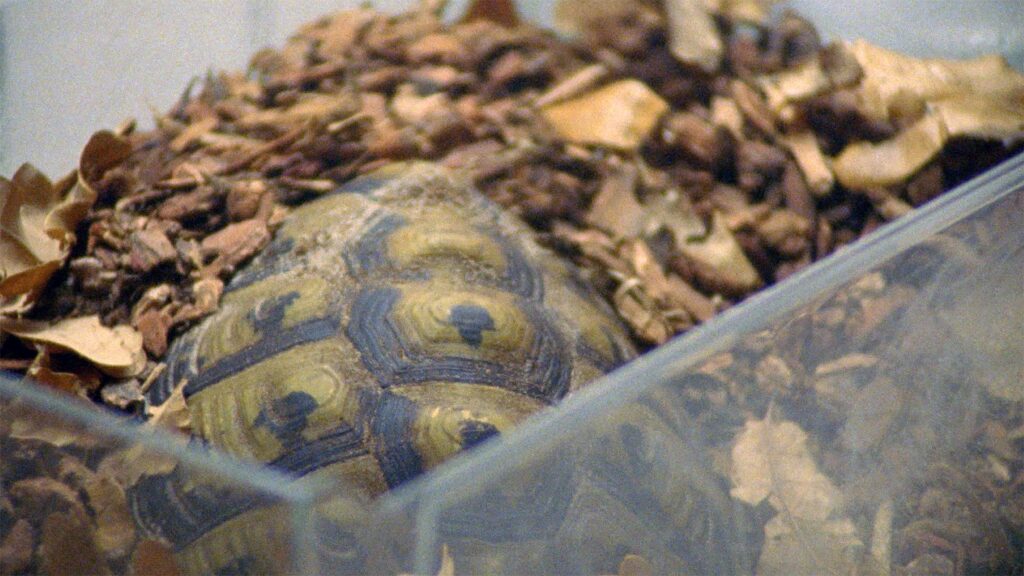 TESTUDO HERMANNI
Super 16mm / experimental short / 06:45 / 2023
A portrait of my mother, my tortoise, and mild winters:
In 2009, I moved from my home in Salzburg, Austria to the United States. At that point, the care of my pet tortoise, Tony, fell upon my mother, Kathleen. Testudo hermanni, Tony's species, are native to the Mediterranean and hibernate for 4-5 months each winter at a predictable temperature that ensures a healthy body weight. Until a few years ago, our family's insulated garage provided these perfect conditions, but recent erratic Alpine winters have forced my mother to find a more reliable, more future-facing, solution. Now, Kathleen no longer worries about Tony's, and by proxy, my well-being.

Distributed by sixpackfilm

Transfer: Negativeland
Screenings TBA soon.